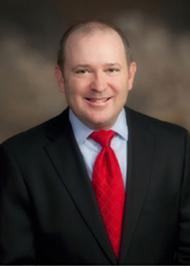 About Joseph Koch, CFP®

Senior Vice President, Financial Advisor
Joe Koch has 35 years of investment experience servicing clients and their financial needs. Since 1994, Joe has carried the prestigious CERTIFIED FINANCIAL PLANNER™ designation. He joined B. Riley Wealth Management in 2010. As Senior Vice President for B. Riley Wealth Management, Joe continues to grow his reputation for knowledgeable, ethical, personalized advice with exceptional client service. He can provide you with strategies and ideas to help you plan for your financial goals and weather market volatility, as he has done for his clients for more than three decades.
Joe is a graduate of Western Michigan University, where he earned a BBA degree in finance with a minor in economics and general business. He's a former Mayor of the City of Plymouth, and a past member of the Plymouth City Commission. Joe remains an active member in the Plymouth Chamber of Commerce. He is a dedicated member of the Plymouth Lions Club, and also served on the Plymouth Lions Foundation for 12 years as president and trustee, helping grow the foundation's balance from zero to over $200,000 to help the less fortunate in the Plymouth community.
Contact Joe today to learn more about his services and how B. Riley Wealth Management can help you and your family reach your financial goals.